ntroduction:
KJ-VM1300-55CWG vacuum furnace is used for vacuum brazing of igh temperature alloy, cemented carbide alloy, ceramic, etc. And vacuum sintering of powder material such as,rare earth permanent magnet alloy, carbide, metal ceramics, etc.

Features:
1.Double layer steel casting with water jacket to support water cooling to keep case
temperature lower;
2.High purity molybdenum plate insulation layer to make sure chamber is clear;
3.The temperature is controlled by precision SCR. with temp. Control accuracy +/-1 ℃ and 30 segments programmable control;




Furnace main specifications:
Display

Touch Screen

LCD touch screen can operate both furnace and vacuum pump systems.
Over 16 working programs can be set and saved。

Automation

1)Fully automatic control, after customer close the door, he can set recipe for temp. time, turn on/off gas inlet, turn on off pump
2)Equipment control cabinet is with LCD touch screen control,

Body Structure

Carbon steel casting Shell with lock door

Furnace Position

Horizontal

Furnace Shell

High intensity carbon steel with electrostatic spraying

Furnace Chamber

Molybdenum + lanthanum min. 5pcs layers

Note: Above picture is for reference only.

Max Operating Temperature

1350℃

Operating Temperature Range

≦700 - 1300 ℃

Heating Rate

Suggest≦ 10℃/min

Max. Workload Weight

50kg

Heating Elements

Molybdenum Alloy

Control Thermocouples

-Furnace Temperature Control TC: 1 pie. S type
-Overtemperature Protection TC: 1 pie. S type

Furnace Chamber Size

Effective workzone dimensions is: 300x300x300mm W*H*D


Temperature Uniformity in operating range

+ / - 5 ℃ (@ 700-1300 ℃) in temp. holding condition (hold temp.at more than 30min) and the temp. is read from the K type TC within effective workzone

Temperature Control

30 segment "time - temperature" curve adjustable and PID auto control
Upper limited alarm and deviation alarm

Temperature controller

PID Control with programmable

Sealing method

Vaccum tank and lock door

Over-temperature alarm

Yes

Over-current protection

Yes

Thermocouple broken indication

Yes

Gas Outlet Port

1 pcs

Gas Inlet Port

At least 1 pc,final quantity depends on final design.

Power supply

Three Phases 380V 50Hz (or according to your requirement)

Vacuum Pump

1 rotary vane vacuum pump + 1 roots pump + 1 molecular vacuum pump
With imported digital vacuum gauge.

Vacuum Level

6.7x10-5mbar (under cold and empty state)

Leak Rate

<5x10-3 mbar.l/s (guaranteed)

Furnace Body Cooling System

Water Chiller.
Below photo is for reference only, final appearance depends on our final design.


Vacuum Pump Cooling

Cooling Gas

N2, Ar include float flowmeters


After sales service

12 month quality warranty except Consumables parts.
Details pictures below: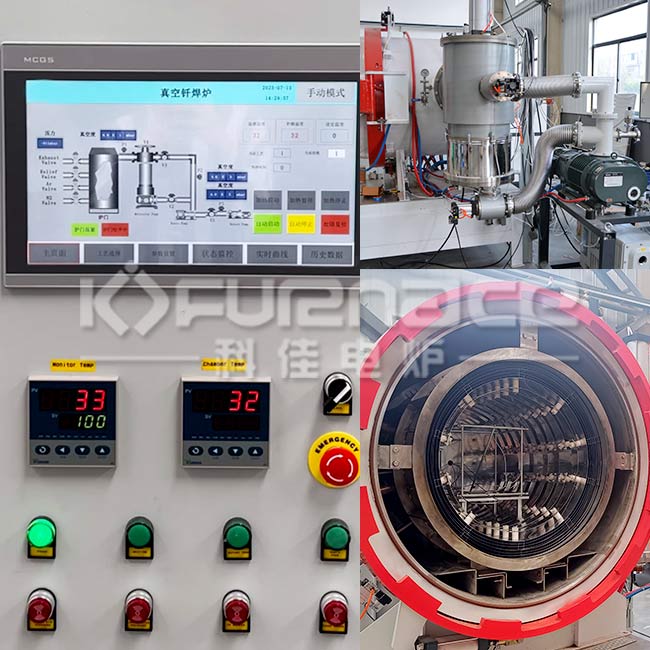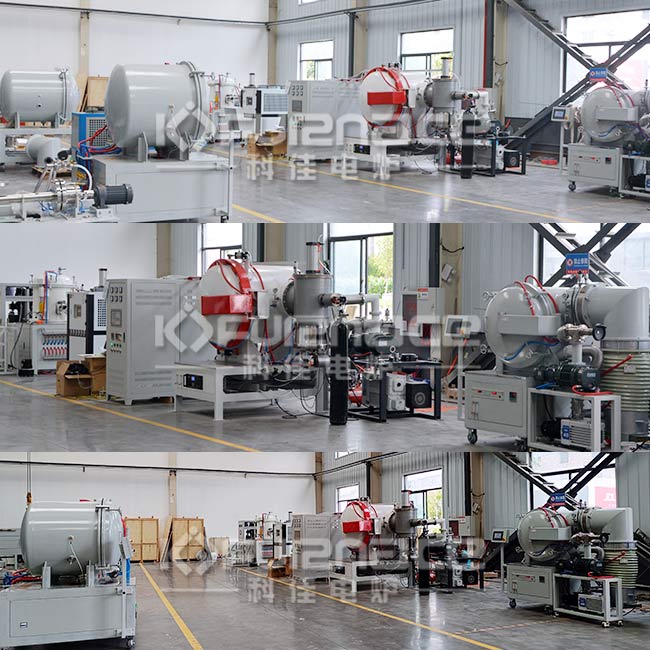 Various vacuum furnaces that we made for other customers:
(We accept customer customization)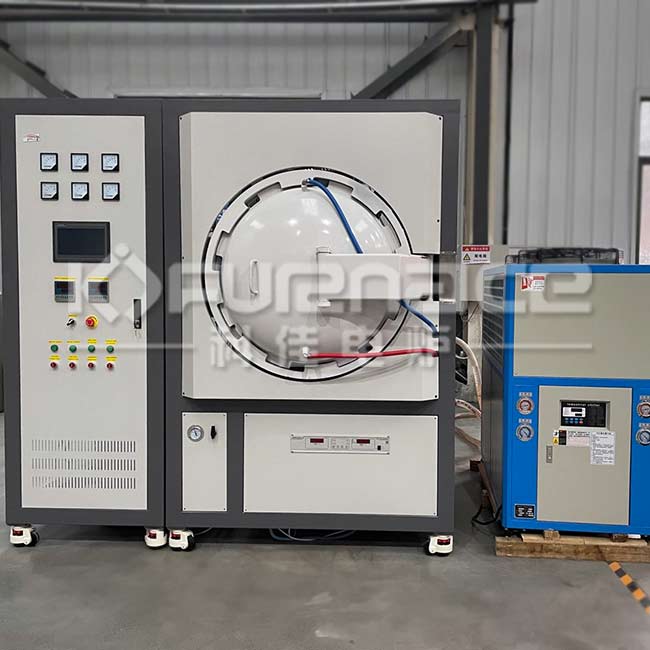 302 stainless steel bright annealing vacuum furnace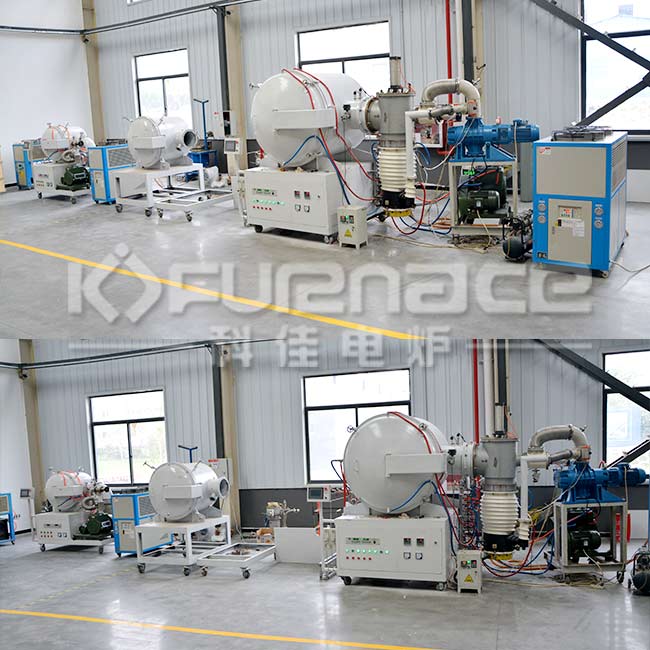 Vacuum heat treatment furnaces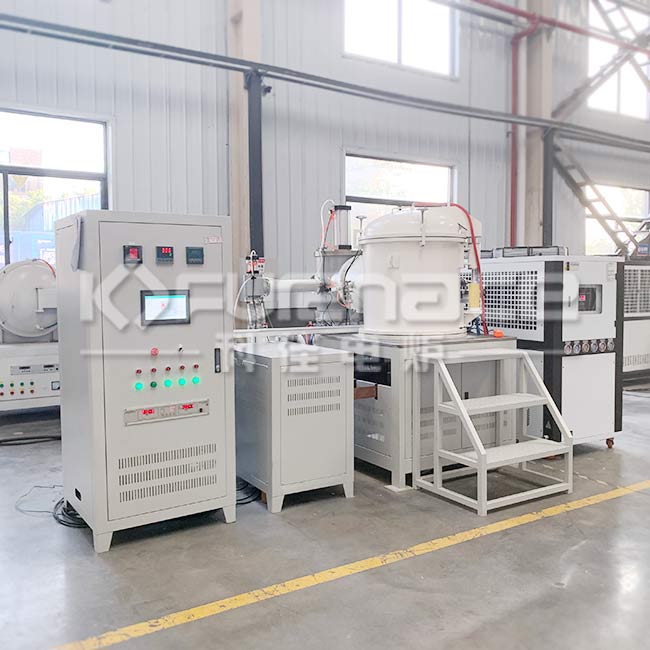 Vertical Vacuum Furnace
High temperature graphite vacuum sintering furnace